HEADSHOTS BY THE LIGHT COMMITTEE| GLENDALE | PHOTOGRAPHER

STUDIO ADDRESS:
BY APPOINTMENT ONLY
Headshots by The Light Committee
699 E Colorado St
Glendale, CA 91205
Hello! I'm Rafael, photographer and owner of Headshots by The Light Committee. I welcome the opportunity to work with you on making great headshots. A good quality professional headshot is an important way to make a great first impression and a lasting impression, a way to set yourself up for success.
An actor relies on them to get cast. A business owner uses them to market their services. A model needs them to get gigs. An executive knows they're useful on LinkedIn. More and more they are proving the difference on dating profiles, and on and on. By being on this website, you probably understand their importance too. I like to say making a good headshot requires at least four key components. Each of these components is worth one letter grade. If you've got all four, you have an A grade headshot. Missing one drops you to a B grade while missing two drops you to a C grade, and so on. So, what are these?
First you need a professional photographer that is creative and fully understands the technical underpinnings of a full-frame camera, studio lighting and post-production. Second, you need a really good full-frame sensor camera and lens options. Third is having high quality studio lighting and a solid understanding of the laws of light for studio or natural light. And fourth you need to be skilled in post-production for the finishing touches.
I strive to make sure these four elements are fully capitalized on in every headshot session. More than this, I also strive to make each session an enjoyable experience. Your satisfaction is guaranteed. Continue checking out this site to learn more about the advantages of working with me at the Headshots by The Light Committee studio. Thanks for visiting!
– Rafael
"Rafael is amazing!!!! So affordable and probably the best headshots I've ever taken! He made the experience super comfortable… He helped me pick out outfits and my photos later on! He knows his stuff too! Commercial versus theatrical lighting, how to light headshots with glasses." – Sarah Shearburn
"I recently had a photo session with Rafael to get professional head-shots done; and my experience was fantastic! This was my first experience taking head-shot photos, so wasn't sure what to expect, but Rafael made me feel relaxed and comfortable with the whole process." – Jose Garcia
"Rafael, the photographer, was extremely kind and listened to all my suggestions and added some of his own as well! Great experience! Will definitely be back to this studio if I needed more headshots, plus the price is very reasonable compared to all the other studios in the area. 10/10 would recommend!" – Yaser Nyrabeah
"Had a great shoot with Rafael! It's tough to find a photographer who has really good equipment, knows how to use it, and has a good vibe to work with AND knows how to properly retouch a headshot. He's got it all! I'm very pleased with the results and so is my manager! And he's affordable and you can shoot as many looks as you want in the session you book!" – Blaize Hall
Published in StarCentral Magazine
Actors that have gone through casting calls understand the importance of their headshots. A headshot is arguably the most vital marketing tool for an actor to land gigs. While things have changed with time – such as now using color headshots instead of black and white – there remain certain elements that help make for a successful headshot.
First, it is important to enlist the services of a professional headshot photographer. It is with their expertise that the essential elements for a good acting headshot can be captured. This is because headshots are made, not taken. Using a point-and-shoot camera – like the one on a smartphone – is to take a picture. But you work with a professional to create a photo. It is a collaborative process with various elements that come together to make it happen.
FINISH READING AT STARCENTRAL MAGAZINE.
Rates for Individual Headshots Remain Posted Online
GLENDALE, Calif – Aug. 18, 2020 – Headshots by The Light Committee, an award-winning Los Angeles area headshot studio, has announced its headshot rates are planned to remain unchanged for the remainder of 2020. There are also mobile headshot rates available.
With each passing day we come across more and more imagery than before as there are images on Instagram, Facebook, Twitter, LinkedIn, and so on. We are also bombarded with images during any commute, such as on billboards. There is at least one studied reason why. People are targeted with imagery because it is easy to digest. In fact, we can process an entire image in just 13 milliseconds. This is why a picture is worth more than a thousand words and why a good corporate headshot is important.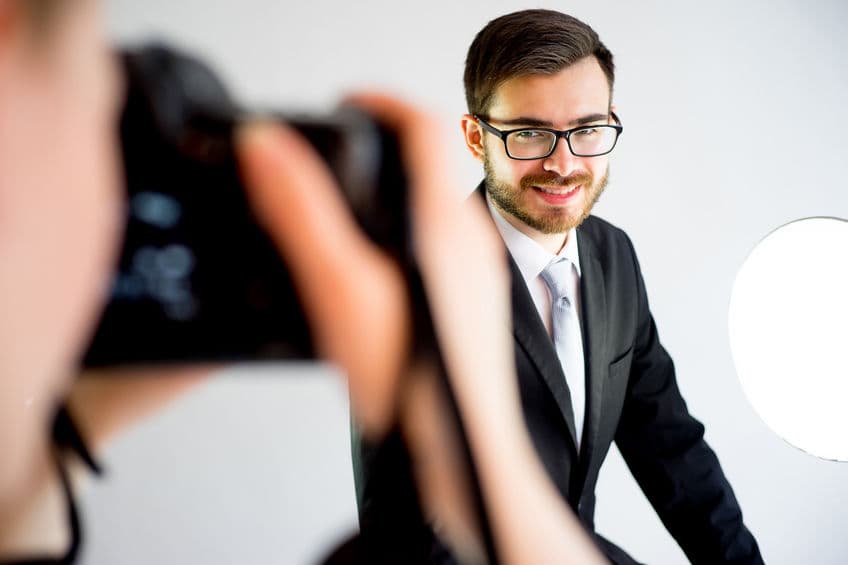 Obviously, a corporate marketing manager understands the importance of marketing, but not everyone understands the role a good headshot plays. Team headshots are important digital assets that play a role in branding a company—as does their absence. CONTINUE READING.
Professional Headshots | Los Angeles
Be sure to get truly professional headshots in LA only by working with a top award-winning photographer like Rafael – Out of more than 1,200 photographers researched, Headshots by The Light Committee was NAMED BY EXPERTISE.COM as among the top one percent, "Best Portrait Photographers in Los Angeles."
Actor Headshots
So, you need a photographer and one that knows how to take the best actor headshots in Los Angeles. Certainly, getting the best photos is absolutely essential to having success. For example, you need them for successful agent representation and for submitting acting headshots to casting directors.
Thus, do not settle for anything less than studio-quality results as your primary shots for your portfolio. As a result, having studio shots first is why it's critical to find a photographer that understands how to shoot for actors – theatrical, commercial headshots or comedic ones.
Corporate Headshots
So, it's proven that when people are viewing a business profile online they spend approximately 25% of that time just looking at your photo. Therefore, imagine their impression if you don't even have one or if you used a selfie. As a result, your business head shots are important.
Thus, you need to find a photographer that knows how to take these photos, why corporate headshots are important, what size are corporate head shots, and more. Consequently, they probably should understand these things whether it's headshots for LinkedIn, for business, or for other corporate purposes. You've come to the right website for the best corporate headshots in Los Angeles.
Model Headshots
Furthermore, headshots for models are just as essential to a career as for actors. So, you need the best modeling headshots in Los Angeles and lifestyle shots. But, both are absolutely important for models to have success. Consequently, you need high-quality photos to submit headshots to modeling agencies. And, you too should not settle for anything less than studio-quality modeling headshots.
As a result, you can then probably mix those with some natural light photos to support your main studio shots. But, just don't think your phone photos will do when you send headshots to modeling agencies . To clarify, it probably will not, if you want to stand out in a crowd of models.
Lifestyle Headshots
Meanwhile, you can elevate your game with lifestyle shots. In other words, businesses use lifestyle photography to differentiate their product and better categorize where it fits. And. you too can do it with such photos. As a result, the studio is located in Glendale. Glendale has a modern cityscape for outdoor shots and lots of nearby parks and gardens for nature-like settings too.
The Studio Location – Glendale, CA (Greater Los Angeles Area)
So, Headshots by The Light Committee serves Los Angeles County and surrounding communities. And, the studio is located in Glendale, CA, within metro area. That is to say, it is ideally centrally located to serve the greater metro area. There is dedicated free parking in the rear of the studio and free street parking on streets directly in front of the studio.
Please contact the studio with any questions about a session, including consultation and recommendations for a session.